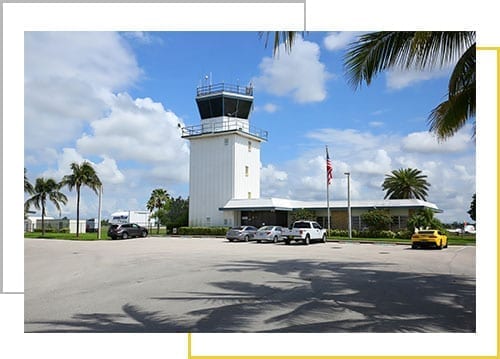 Rapidset Buildings specializes in the design and construction of steel terminal buildings as well as airport terminal metal buildings. Give Rapidset Metal Buildings a call or design online to move your project forward to a functional aircraft terminal.
A terminal is simply a space to process and mange people traveling by aircraft. A terminal would also include offices for management, ticket counters, baggage handling, etc. Smaller airports need a space to keep warm or cool waiting for loading their aircraft for their destination. Generally, a terminal can really say a lot about the city or community. When you arrive in a new place it is the first place you see. It is a big deal and people need to have pride in their community. Even though there is a lot of moving parts to a terminal it can all be housed in a metal building.
The first thought of the steel terminal buildings is the ribbed panels that most people think are more industrial-looking. A most larger building like a terminal is a building with metal columns, beams, joists, or purlins. But they are often dressed up with stylish panels, stone, concrete, or glass, but if you look carefully, it is usually a well-designed metal building.
When designing the airport terminal metal buildings, the main focus should be on using the space, like how much space in front of the counters and how much space behind the counters. At this point, you need an architect to figure out the various spaces. When that is well on the way to being figured out, we would need to figure the different loads on the building. Like if it has jetways people walkthrough, or does it have artwork hanging from the ceiling? There are many other possible point loads needed.
Why Rapidset Metal buildings?

Reliable and customized designs

Cutting edge designing process

Free online pricing tool

Easy bolt-by-number assembly

Over two decades of experience

Value for money

Unmatched in quality and craftsmanship

Excellent customer service
If your new aircraft terminal space is in the process of designing or it is only in the idea stage, give us a call. Depending on the size and if it is public or private maybe we can help in the design process and supply a metal building to meet the need. Using a pre-engineered metal building can often save a lot. Otherwise, the parts need to be individually detailed and fabricated a piece at a time, with each one being custom.