Metal Commercial Building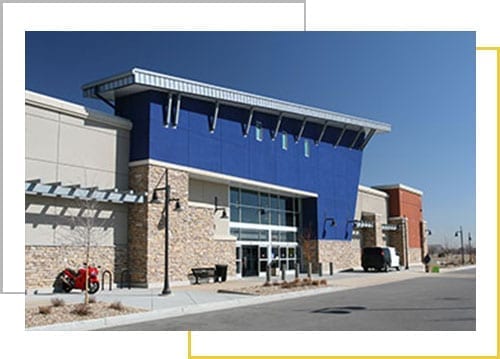 Rapidset Metal Buildings offers custom steel buildings for your commercial needs including offices, shops, stores, warehouses, or community buildings.
Our commercial metal buildings kits are ideal for retail stores, warehouse buildings, agricultural, manufacturing facilities, garage shops, office buildings, industrial, and more. Rapidset Metal Buildings – make a bold statement that allows your building to stand out from the crowd and a lifetime warranty on the stainless steel nose fasteners.
Pre-Engineered Metal Buildings Kits
Pre-engineered metal building kits in-house design and manufacturing facilities. Prefabricated Steel Buildings are designed and fabricated to customers' requirements in accordance with various standards.
The company not only supplies the pre-engineered metal commercial buildings with a complete American construction solution, but also presents the simplest, most cost-effective, and environmentally friendly way to construct metal frame buildings.
When choosing a building for your business, you have a few options. You can purchase an existing building and hope that the setup from the last business in residence works for you. You can have your own building built, but construction from conventional materials is expensive. Having a steel building constructed for your business costs much less than construction with traditional material. It also takes up to 50 percent less time.
Look no further than Rapidset Buildings' rigid frame steel buildings for your metal commercial building. You can customize it for any uses you need, including retail buildings, strip center buildings, office buildings, truck transfer stations, manufacturing facilities, and distribution centers. With their thermal efficiency, large clear spans, crane support options, partition walls, liner panels, and insulation, buildings from Rapidset Buildings are an ideal choice for a wide variety of commercial uses.
Our Design Tools
At Rapidset Buildings, we know that every business has different needs for their commercial metal buildings. So, our design tools can help you customize your metal building commercial to fit your needs. You can select the different opening locations for walk-in doors, roll-up garage doors, and windows. You can choose the placement and span of the frames, the slope of the roof, and much more.
Steel is such a durable material that your commercial metal building can stand strong for decades, even against extreme temperatures, high winds, heavy rain or snow, and whatever else nature throws at it. These buildings are low-maintenance, saving you costs on upkeep over time. Moreover, you do not have to worry about pests or mold in a steel building. They are also resistant to fires, which can make them less expensive to insure.
Contact Rapidset Buildings today and start designing your metal building commercial. We use our design and price tool. Our online help videos can guide you through the process and help you select which options are best for you and your business. The button below will link to a Basic or Advanced mode. If you would like to speak to our design team send in a request of what is needed. We'll design it for you!
Buildings from Rapidset are an ideal choice for a wide variety of commercial uses. Contact the staff at Rapidset Buildings for a custom commercial metal buildings kits quote at 800-793-8555 or fax 719-599-9382 or email us at messages@rapidsetbuildings.com