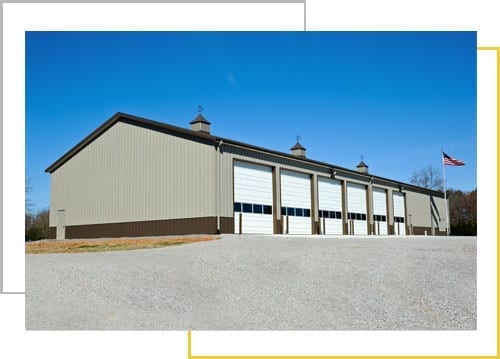 Looking for kits, insulation, plans & prices for warehouses, garages, shops & more? Rapidset Buildings provides cost-effective prefab steel buildings in Colorado, United States.
Rapidset metal buildings has been providing high-quality prefab steel buildings and steel building kits for nearly 25 years. We are the leading steel building manufacturers in Colorado.
Steel remains to be the material of choice when it comes to building industrial metal buildings. This fact is not only true in the United States but in the world over. More and more companies are choosing prefab steel buildings because these steel buildings are easy to erect and install.
The primary advantage of steel buildings is its strength. The material, as it comes from the mills, has very exacting specifications, therefore, enabling engineers to design structures with a high degree of accuracy. In addition, steel is a plentiful and well-accepted material. It has a high degree of workability because it can be cut, welded, shaped, and formed to meet a great variety of needs. Steel can also take a great deal of abuse and wear.
Rapidset's prefab steel buildings are carefully crafted to ensure that they meet your needs. They're fully customizable, meaning that you can choose different features for your steel building depending on your needs.
Why Rapidset Metal buildings?

Reliable and customized designs

Cutting edge designing process

Free online pricing tool

Easy bolt-by-number assembly

Over two decades of experience

Value for money

Unmatched in quality and craftsmanship

Excellent customer service
Call us at 1-719-268-1325 or email us to help you design, engineer, detail and ship prefab steel buildings that meets your specific needs.