Institutional Buildings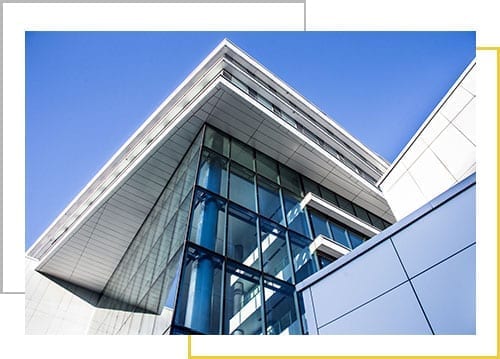 Rapidset Metal Buildings are perfect for builders and contractors wishing to construct institutional steel buildings such as healthcare, educational, government, etc. Metal building application relies on an integrated system which consists of computerized metal building structural design, prefabricated steel metal systems for the structural framework, exterior walls, and roof. Metal buildings are perfect for use in the construction of low rise, non-residential buildings. With metal construction systems, the requirements, specifications, and overall needs of owners can be met with relative ease.
This construction system offers fully customization features that are not achievable by other traditional construction methods like concrete and wood without the need for major structural changes. Metal buildings are prefabricated in off-site factories. And then carefully shipped to the site of assembly in accordance with the set construction timeline. Experienced contractors or builders would be on hand at the site of erection to make sure that the assembly as well as the erection of the metal structure is as planned. Metal buildings offer proper planning of all stages of a construction project. This starts from the conceptualization and computerized design of the complex right down to the prefabrication and actual installation stage. At the moment, metal building construction systems are the quickest, reliable, and most customization building system in the construction industry.
This is due to advancements in the quality of building materials as well as metal prefabrication/engineering technologies, and methodologies. The popularity of metal building construction has grown over the years. The reason for this rise in popularity is because of the dynamism of application and the use of metal buildings.
Metal construction designs can be simplistic. They can also be much more complex in nature depending on the requirements of the owner of a metal building project. Metal building systems offer a clear span, wide structure. This is ideal for use by a number of institutional buildings like churches and school auditoriums.
Why are Institutional Metal Buildings a better option?
Metal building systems are ideal for a number of institutions across a host of industries like education, healthcare, religious, recreational, government, and correctional facilities. Institutions that require a clear span structure for their activities would find metal buildings a preferred option. Metal buildings work well for school auditoriums, religious camp-grounds, prison systems, hospitals, clinics, and isolation centers.
These structures can be set-up quickly for designated quarantine centers especially in light of the COVID-19 pandemic. Why are metal buildings a better option for Institutions?
Time and Budget
Metal buildings are perfect for builders and contractors wishing to construct institutional buildings such as healthcare, educational, government, and religious centers on a strict timeline and budgetary allocation.
High Levels of Efficiency
Metal buildings provide a high level of efficiency, not just in performance, but also in keeping with the initial design specifications while still offering the type of structural flexibility that may not be obtainable with other construction methods.
Design Flexibility
With metal building systems, the advanced computerized technology used comes up with a structural design based on the custom requirements and specifications of the project owner. The computer-aided structural designs can be modified at any point in the design stage. Computer-based structural designs for metal buildings are far more dynamic and adaptable than other conventional methods of construction including concrete, brick, and wood constructions. Customized metal building applications make use of standardized engineering sections which enhances their adaptability to design modifications. It is because of this singular reason that the application and use of institutional steel buildings have risen in recent times.
In addition, with continued advancements in technology, the trend of metal buildings in institution applications seem certain to continue as an almost standard practice across several fields.
Structural Integrity
Metal building structures exhibit greater structural integrity than traditional structures; especially when exposed to natural disasters and harsh weather conditions like earthquakes and tornadoes respectively. As builders consider the type of construction method and design needed for their educational and healthcare facilities, this is a major factor to consider. Institutional buildings where students, the elderly, and sick will be housed in need to be completely secure and safe, even during extreme climatic conditions.
Standing Seam Metal Rooftops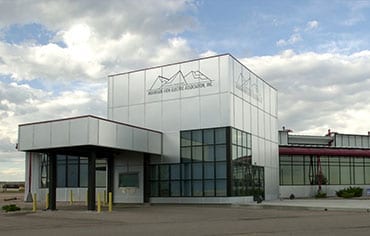 The roofs of traditional buildings are usually flat and prone to leakages. However, the standing seam metal roof panels used in metal building structures offer much better protection from leakages. This is because it has limited structural fasteners and often utilizes an airtight seal system.
This type of roof panel will expand during hot weather conditions and then contract when the atmosphere is much cooler. In the process, the standing seam metal roof is an all-weather roofing system that also maintains its integrity over a lengthy period of time and uses without showing any signs of considerable wear leading to leakages.
The design of standing seam metal rooftops can come as either a steep or low slope depending on the aesthetics and functionality needed.
Apart from the rooftop, standing seam roof panels can be used in other building structure applications, such as; fascia and standards. Ultimately, the durability of this lightweight roof panel makes it desirable for use in institution applications.
It can also be placed on top of an already installed roof system to help modify the old roof system, provide protection from climatic conditions, and extend the service life of the old roof making standing seam metal roof panels a cost-effective and highly adaptable roofing system.
Computerized Structural Designs
Computerized metal building structural designs are what make institutional metal buildings such a great option. Also, the fact that the computerized technology drives the designing process. Compared to other building methods utilizing computer-aided technology, metal building designs take a much lesser time to accomplish. As a matter of fact, computer-aided metal building structural designs can be achieved in just hours. In contrast, traditional building designs may take a few days or weeks to complete. As mentioned before, metal building structural designs follow standardized engineering sections. This allows for a much quicker design speed. The quickness also applies to the prefabrication of the steel structure as well as its onsite delivery, assembly, and erection.
The overall metal building structure comes with fully integrated sub-structures and optimized into the entire engineering design of the metal building. In addition, computer-aided technology can evaluate the possible amount of stress loads on both the primary metal frame structures and auxiliary support structures.
There is a proper analysis of every metal building project during the design stage to know the exact quantity of materials needed to execute the project in the most economical way possible.
Benefits of Institutional Metal Buildings
There are many benefits that institutional metal building structures offer project owners in comparison to other conventional methods of construction such as concrete and wood building construction. Below are some benefits with noting:
Metal buildings offer both short- and long-term cost benefits. The conceptualization and computer-aided design take a short amount of time to complete compared to traditional construction methods. Structural designs are highly dynamic, flexible, and customizable.
On-site delivery, assembly, and structural erection take lesser time than conventional buildings. Metal buildings offer a clear span structure that enables owners to make use of the space in any way. These buildings help to minimize both cooling and heating costs.
Erected metal building structures can be expanded with ease in the future. This makes metal buildings a preferred choice for use by healthcare and educational facilities. Customization of metal building structures can include the use of colors, textures, curves, and an appealing profile for wall panels.
The prefabricated steel metal used in the building comes with a protective coating. This coating can include metallic alloys, fluoropolymers, silicone polyesters, and a host of other types of coating. The protective coating safeguards the metal structure from the effects of regular exposure to the elements. The coating will not peel, chalk, fade, or chip over a lengthy period of time.
There are no columns used in metal building structures and the wall structure bears no load whatsoever.
The exterior wall system of metal buildings can be customized to include some sought of cladding. This can be glass, stone, brick, and wood cladding to add beauty to the metal structure.
In Closing
What makes metal building systems by Rapidset Buildings the right choice for builders and contractors of institutional style construction is the fact that metal buildings offer a huge number of benefits as highlighted earlier. Institutional metal buildings provide high-quality structures available in healthcare, government, education, correctional, and religious facilities. The clear span nature of these types of buildings allows for interior modifications. In the US, more than two-thirds of the low-rise buildings available are for institutional applications.
All metal building structures designed, prefabricated, constructed, delivered, assembled, and erected on designated sites by Rapidset Buildings, are of very high structural quality construction.