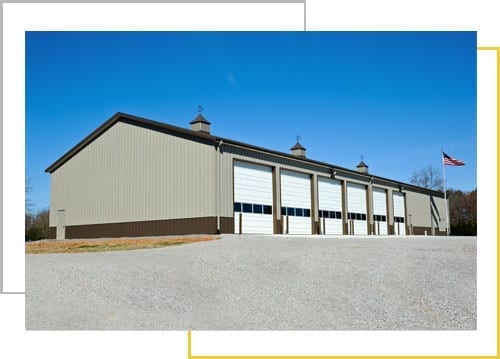 Rapidset metal buildings don't cost as much for RV storage buildings as most people think.
RV metal storage building is affordable and also has many benefits. Kits that you can build yourself and are big enough for an RV with a room of a couple of cars or a shop sell for as little as $8,000, to $10,000. Local snow loads or high wind requirements will affect the cost. Many times a couple of families will chip in and get one big enough for 2 or 3 RVs. You do not have to spend much to make them a little wider to accommodate another one.
You folks that have worked hard all your life to be able to afford the time and a vehicle to travel this great country of ours. And when you want to get away, you want to do it in something that you know has been stored properly, so you don't have to deal with the issues that these driving houses are notorious for. I believe it was Ben Franklin, who said: "An ounce of prevention is worth a pound of cure". Or to put it another way "I prefer the view of the lake to that of the repair shop".
Why Rapidset Metal buildings?

Reliable and customized designs

Cutting edge designing process

Free online pricing tool

Easy bolt-by-number assembly

Over two decades of experience

Value for money

Unmatched in quality and craftsmanship

Excellent customer service
Call us at 719-268-1325 or email us to help you design, engineer, detail and ship RV storage buildings that meets your specific needs.