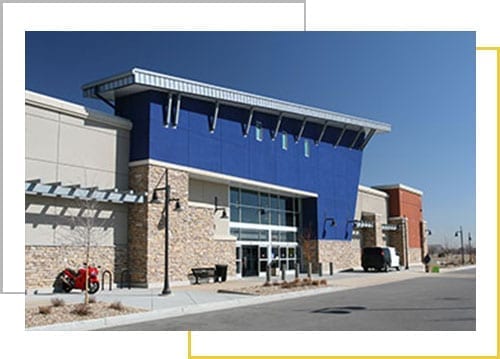 Rapidset Buildings are your go-to experts for retail metal buildings. We offer all types of solutions for construction prefabricated retail metal buildings.

The retail store industry is one sector that can and has benefited from the use of steel buildings. When it comes to speedy construction, sustainability, cost-effectiveness, and dynamism – steel is the best building material option around.
Large retail stores with intentions of opening several outlets across the country can take advantage of the quick construction turnaround time offered by steel building construction. They can also benefit from the versatility of steel buildings to set up structures that are unique to their brand.
We are confident that we can meet all your requirements for steel building construction for your retail business, and here's why…
Rapidset Buildings will provide you with pre-engineered clear-span steel construction buildings. Construction is done in record quick time to meet your peculiar retail store opening/launching time schedule.

With our clear span steel building constructions, we ensure that you have a lot of interior space to play with. There are no interior columns, joists, wall partitions, and load-bearing walls to worry about. So you can modify the interior of your building to your taste and preference.
Prefabricated Retail Metal Buildings
All our prefabricated retail metal buildings are flexible. With little additional costs, you can carry out structural modifications in the shortest possible time.

Finally, steel is a highly recyclable building material, and it is also energy efficient. If you require a longstanding retail store building, with minimal maintenance and servicing costs, then a steel building construction from Rapidset Buildings is what you need.
Why Rapidset Metal buildings?

Reliable and customized designs

Cutting edge designing process

Free online pricing tool

Easy bolt-by-number assembly

Over two decades of experience

Value for money

Unmatched in quality and craftsmanship

Excellent customer service
Rapidset Buildings will provide you with steel building construction solutions that will conform to your brand specification while also giving you the flexibility of structural modifications when necessary. Our prefabricated retail metal buildings are amongst the best in the market. Call us at 719-268-1325 for a price estimate for your retail metal buildings!