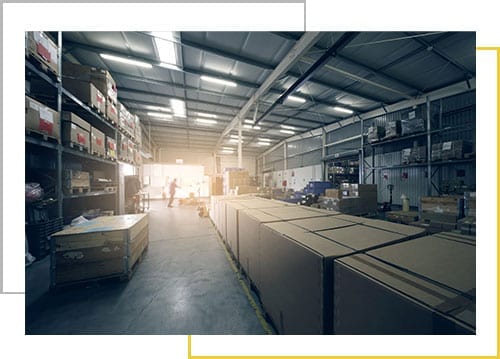 Rapidset offers cost-efficient prefab metal workshop buildings that are built with high quality. We will ensure that the steel workshop buildings meet every possible requirement, specification, and customization that you may need.
It is not unusual for people to think that garage and workshop are one and the same. However, at Rapidset Buildings, we tend to clearly distinguish between the two structures. Your garage is a structure that houses vehicles, while your workshop is a structure specifically built as a place where you can execute private projects. If your goal for a prefabricated steel structure is to have a place where you can safely and comfortably carry out your private projects with little or no disturbance, then a metal workshop is what you need.
Metal workshop buildings can be an extension of your home or an independent structure but stationed on your landed property. Whatever your needs are for a metal workshop, you can be sure that we will provide high-quality materials and the professional resources needed to build your all-weather-resistant metal workshop. These workshops are highly desirable due to their efficiency, functionality, and versatility.
How can we Serve You?
From start to finish, Rapidset Buildings will ensure that you are carried every step of the way. Our team of experienced steel prefab designers and structural engineers will meet with you to discuss and understand your requirements for a metal workshop.
Rapidset Buildings will examine your ideas to see how feasible they are. We will see how your ideas fall into the framework of your property or building while taking notes on limitations and constraints.
Our experts will consider your concepts for your metal workshop's exterior and interior with professional suggestions and recommendations made where necessary.
Our experienced professionals will then conduct thorough research of the proposed location of the metal workshop. This will be done to take comprehensive notes of the expected snow, wind, and rain loads. So as to design a metal workshop that would be capable of withstanding the loads.
The insulation specification of your workshop would also be verified and ratified from the location research.
After the research, the findings would give us a clear idea of the best possible prefab building kit for your metal workshop building project. Our collaboration with you is to see how much of your custom features can be included in the building structure from its inception. The customized features could consist of the color scheme for the exterior of the building, the type of windows, and the doors that would be fitted.
Making modifications to your prefab metal workshop's layout at the design stage helps us customize your workshop while still being on-point with your strict budget.
We are there for you from the design stage right up to the construction and on-site assembly.
Why Rapidset Metal buildings?

Reliable and customized designs

Cutting edge designing process

Free online pricing tool

Easy bolt-by-number assembly

Over two decades of experience

Value for money

Unmatched in quality and craftsmanship

Excellent customer service
Rapidset Buildings guarantee all metal workshop buildings. There are warranties to the structure (I-Beam framing, Standing seam roof, and Galvalume roof) and paint. You can be sure that when you order a metal workshop from us, you are requesting high quality, reliability, and expertise from one of the best prefab steel construction professionals in the US.