We specialize in metal warehouse buildings, warehouse storage buildings, garages, small shop facilities, and much more. Our manufacture engineers design custom metal buildings to fit any industrial, commercial, and any type of steel building project.
Now step back and imagine an entire building made of steel. It's strong, durable, and virtually maintenance-free. It's easy to construct, customizable, cost-efficient, and eco-friendly.
One of the most impressive features of metal warehouse buildings is that you can customize them any way you want.
Form a hobby hangar to store an airplane
Make a base of operations for a Fixed Base Operator.
Store large agricultural equipment and machinery
Erect a sports arena
Construct a track for barrel racing horses.
Design a storefront to house an indoor flea market.
Build your dream home.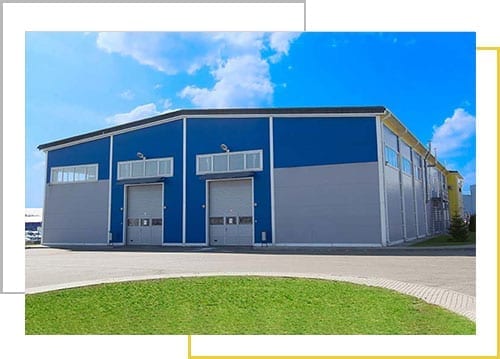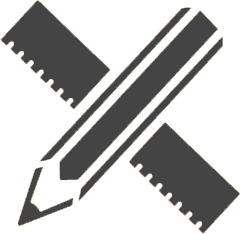 DID YOU KNOW THAT A STEEL ROOF CAN LAST MORE THAN 50 YEARS?
The only limitation is your imagination. Drab Exteriors Are a Thing of the Past
There was a time when steel buildings were boring. Their construction was more or less uniform. The exteriors were simple sheets of plain metal. They were eyesores.
Listen
All our steel building designs are unique and we cater them to suit our client's individual needs. We'll listen to your needs and ensure we have a firm understanding of how you intend to use your building. Partnering with you in this way lets us ensure we have everything we need to draw up your perfect floorplan before we start the design phase.
Design
Since the beginning, Rapidset Metal Buildings has worked hard to make our client's expectations come to life. We streamline the design process to guarantee the most efficient build possible. We use design software to communicate specifications to our assembly lines and reduce human error.
Engineer
Our world-class engineers inspect every client's blueprints. We won't send your design until they give it their seal approval. We also ensure that each of our buildings can withstand snowfall, wind storms, earthquakes and a variety of other natural factors specific to your area.
Detail
Each pre-engineered metal building is detailed down to the last bolt. Rapidset building sets the bar for what quality should look like. This attention to detail helps to speed up build-time and reduce the need for on-site modifications.
Fabricate
We have a leading technical trade team ready to fabricate the materials for your new building. We use cooperative technical systems that coordinate with our assembly lines. This ensures quality work for efficient, cost-effective erection.
Ship
We take care of shipping for you so you don't have to worry about the logistics. We'll make sure your building materials arrive safe and on-time so you can start construction as soon as possible.
Rapidset Metal Buildings Is Ready to Build With You
Rapidset Metal Buildings has sold and delivered metal warehouse buildings to customers in almost every state in the U.S. We've been in business since 1992 and combined, we have nearly 50 years of experience. The best part is, we're dedicated to making sure your warehouse storage building is unmatched in quality and craftsmanship. We'll have your pre-fabricated warehouse building materials sent to you and we'll take care of everything.
Contact us with questions anytime or build your quote today. Once you're done, don't forget to take a virtual tour of your floorplan so you can see what it'll be like first hand!
Project Pictures