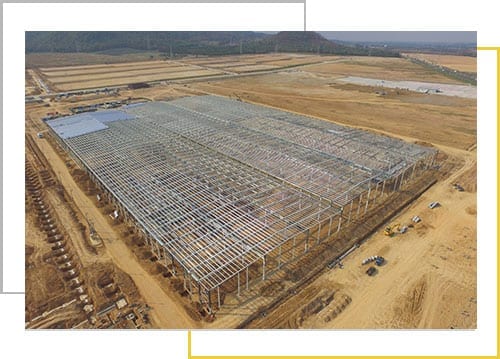 Rapidset Metal Buildings supplies pre-engineered custom metal buildings for government and municipal buildings. Generally, government buildings have pre-determined budgets, fixed requirements, and strict timelines and we do take these things very carefully; therefore, Rapidset Buildings is the popular choice for government metal buildings.
According to recent statistics, there are approximately 306,000 government facilities around the US. From local government offices to army bases, a huge number of buildings stand tall for government use around America.

In addition to standing tall, it is very important that these buildings stand strong. For this reason, a custom metal building is the superior option for any government facility. Because you don't want any information that your governing body uses to become damaged in a natural disaster and you want to be able to expand it when necessary, steel buildings are the right choice for these structures.
While there are many different options that you can choose from when building a government facility, nothing compares to pre-engineered government steel buildings. When it comes to getting something durable, eco-friendly, and affordable, we've got you covered.

Not only that but designing and customizing a building for commercial use has never been easier than it is with our online software!
Why Rapidset Metal buildings?

Reliable and customized designs

Cutting edge designing process

Free online pricing tool

Easy bolt-by-number assembly

Over two decades of experience

Value for money

Unmatched in quality and craftsmanship

Excellent customer service
Now that you know the benefits of using a steel building as your government facility, it's time to get started. Click here to design customized government metal buildings and get a quote as to how much it will cost. We are also willing to work with you in designing your building so that it suits your individual needs.